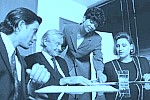 About Us
Before your project or order, we would like you to know us better. Accumulated 20 years experience within the business is ready to create your profit...
TAIWAN GIFTOY LTD.
Established: 1992
Factory: ILAN TAIWAN
Employee: 15
Surface: 500sqM
Capital: USD125,000
Turnover: USD250,000 annually
Missions: Production, Export, Import, Consolidation or Purchasing agent, Authorized Inspection, Design & Assembly for main brand items (OEM/ODM) and Representative for export makers.
Main Products: Electronic Novelties, Gifts, Toys, Modules of all kinds applications, Modules of Sports & Games , Micro Computer or processor devices & General Goods...
Business operations are following standard trade regulation.
Full equiped with tooling and production machines for offering the best quality & Services.
Welcome all different kinds of OEM/ODM projects.
Taiwan resources -Related news, books and regional resources of Taiwan